Lac Seul Floating Lodges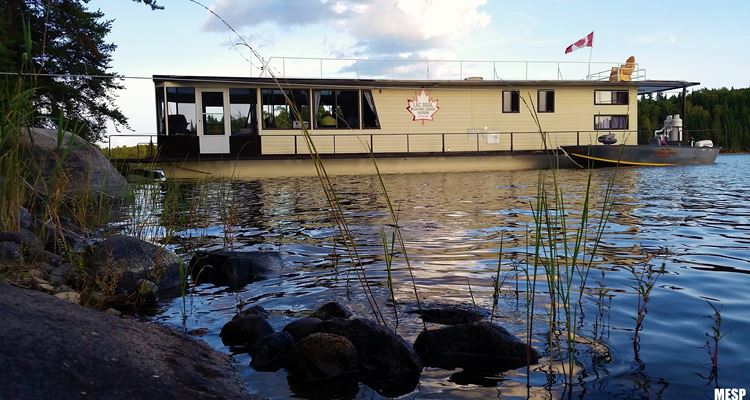 About
Lac Seul Floating Lodges, located in the heart of Canada's wilderness, offers houseboat rentals on Lac Seul.
Lac Seul is well known, for its excellent fishery and 3,300 miles of shoreline to explore. Our houseboats provide the perfect getaway from the hustle and bustle of the city in a place where the lakes outnumber the people. Surrounded by boreal shoreline, this body of water can lend itself to your unspoiled vacation playground.
With 11 houseboats, we can accommodate groups of many sizes. From family reunions to get together with friends, Northwestern Ontario is the picture-perfect setting for your next houseboat trip. Our docks are located in Hudson, Ontario, only 3.5 hrs north of the International Falls, MN border. Here you can enjoy the peaceful remoteness of lake living, without giving up the amenities of home. From kayaking, canoeing, fishing, bird watching, wildlife viewing or just relaxing, we have something for everyone.
Imagine sitting on the back deck with your morning coffee, listening to the call of the Loon or enjoying one of Northwestern Ontario's great sunsets. Escape the fast pace city life, unplug and unwind on a Lac Seul Floating Lodge.
Amenities
Gasoline
Launch Ramp
Powerboat Rental
Pump Out
Water Taxi
Quick Facts
Public Listing
Known for: We offer the largest houseboat fleet on Lac Seul.
Open May - October
See Rentals